20 pcs. scissor table hydraulic lifting table

20 Stk. Scherentisch Hubtisch hydraulisc

Hubkraft 600 kg Hubhöhe 86 cm
پېليږي بيه VAT نه ګډون
950 €
د وړاندیز ډول
لپاره کارول کيږي
د ځای
Aumühle 16, 4075 Aumühle, Österreich
ماشين د معلوماتو
ماشین ډول:

20 pcs. scissor table hydraulic lifting table
جوړوونکی:

20 Stk. Scherentisch Hubtisch hydraulisc
د نمونوي:

Hubkraft 600 kg Hubhöhe 86 cm
د تولید کال:

2018
حالت:

ښه (کارول شوی)
نرخ او LOCATION
د بیې:

950 € پېليږي بيه VAT نه ګډون
د ځای:

Aumühle 16, 4075 Aumühle, Österreich
وړاندیز تفصیالت
داعلاناتو ID:

A6034597
آخرین به روز رسانی:

د ۳۱.۰۴.۱۴۰۰
څرګندول
20 pcs. scissor table lifting table hydraulic, BJ 2018
Used goods, see pictures.
L/W 165/100 cm
overall height 13 cm
Lifting height 86 cm
lifting capacity 600 kg
Motor power 1,1 kW
Hydraulic lines with quick couplers
All-round safety frame with automatic shut-off
Direct pick-up of pallets and pallet cages
Negotiable price: € 950,-- net per unit ex stock
20 pcs. available!
Goods are in stock.
Transport and assembly possible on request.
Viewing possible at any time by arrangement.
Further information on request.
Bw3jshofjf
Constantly over 5000 running meters of pallet racks
from numerous manufacturers in stock.
(Changes and errors in the technical data, specifications and prices
and prices as well as prior sale reserved! See our AGB, all prices excl. VAT ex stock)
Purchase / Sale We are constantly looking for and offering numerous items from a wide variety of areas
broom-clean business clearances
company liquidations
Fast- flexible - ready to hit!
We also clear and dispose for liquidators. Write us with some keywords, we will contact you immediately.
To get to our page,
please click on our logo!

اعلان شو په اتوماتيک ډول ژباړل او يو شمېر د ژباړې غلطۍ ښايي د رامنځته شوي دي.
SELLER
د اړیکې نفر:Herr Michael Schonka
Herrnholz 7
4612 Scharten, آسټریا
وروستۍ آنلاین: پرون
ځکه ثبت: 2010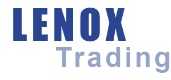 Ankauf / Verkauf
Wir suchen, bzw. bieten laufend zahlreiche Artikel aus verschiedensten Bereichen.

Lagertechnik neu und gebraucht 20.000 Paletten Plätze auf Lager

•Maschinen aus allen Branchen

•Sonderposten
•besenreine Betriebsräumungen
•Betriebsauflösungen

Schnell flexibel schlagfertig! Wir räumen und- oder entsorgen auch für Banken und Masseverwalter.

Schreiben Sie uns mit einigen Stichwörtern, wir melden uns umgehend.
Weitere rechtliche Angaben
Lehner GmbH

Geschäftsführer: Lehner Norbert

Herrnholz 7
A-4612 Scharten


Fax: (+43) 07272-53 184


UID Nr.: ATU 6917 6447
EORI Nummer: ATEOS1000066641
Firmenbuch Nr.: FN 276045z
Mitglied der Wirtschaftskammer:

Sparte Handel

Sparte Metalltechnik für Metall- und Maschinenbau

Aufsichtsbehörde: BH Eferding
ستاسو پېغام وړاندې شوي دي.
تيليفون&فاکس
تيليفون: +43 7272 69382
فاکس: +43727253184
تاسو کولی شی چی په دغو اعلانونو مينه.